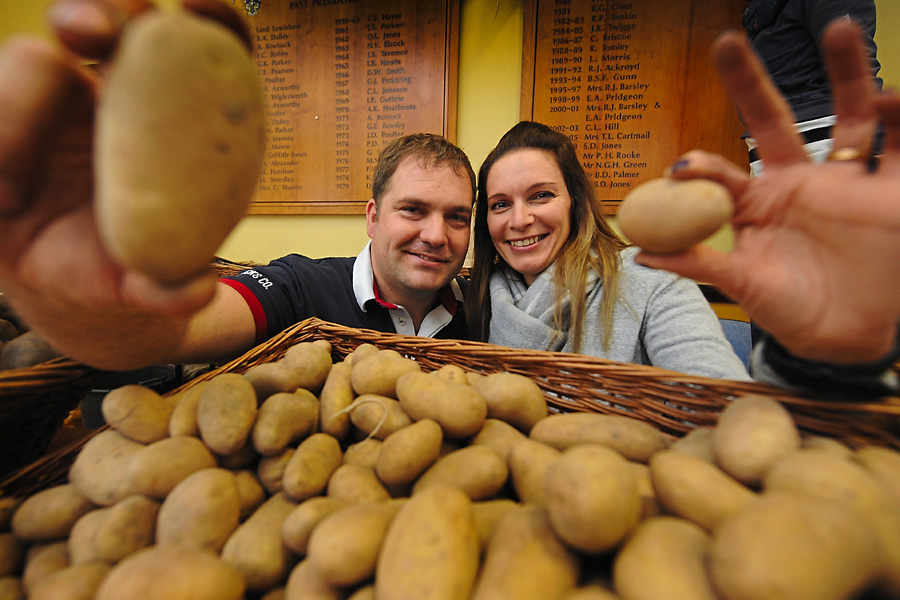 About Us
Shropshire based Jalving Potatoes, run by Gerrol and Alison Jalving, are passionate about bringing back the original benefits of the potato but into modern style varieties, producing lots of tubers, tasting really good, nutritiously improved and above all looking fantastic. This is a long and time consuming process as there is only one crop per year, and are getting interesting results and are making these available to selected local restaurants and the public. The crops are grown with minimal mechanical input, and mostly harvested by hand, producing an excellent hand selected product.
The potato breeding is a real family business, with Gerrol's parents doing this still in the Netherlands, and the 3rd generation already itching to get involved, there is no limit to the possibilities of what can be achieved with the humble spud.
Not only do they breed and grow their own varieties, they also organise the Shropshire Potato Day, the largest seed potato and gardening event for home growers and allotment holders in the West Midlands, where they to bring together as many as 150 different varieties of seed potato, to one place for growers to make a selection that suits them, and are supported by many other local producers, creating a farmers market atmosphere.